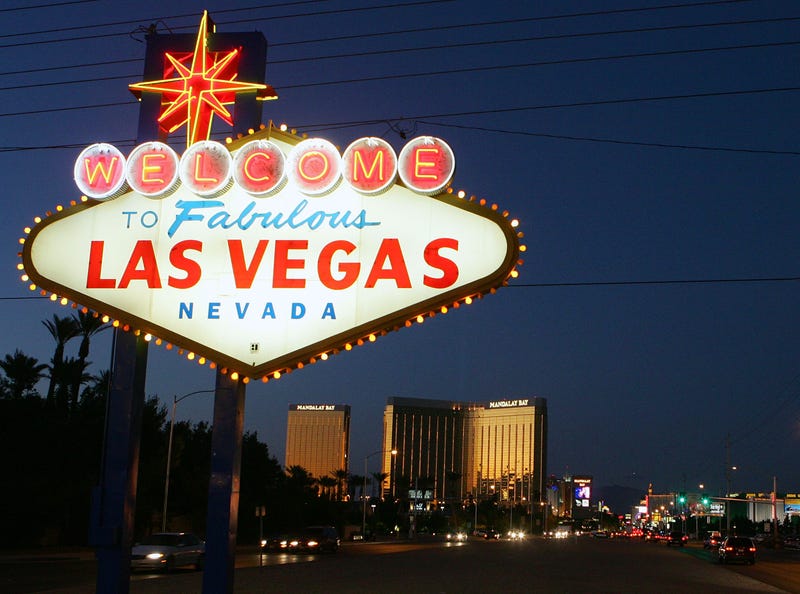 Anyone who has ever placed a sports bet knows that hitting a profitable parlay is not so easy. If it were, we'd all gamble on sports for a living.

However, beating the book is a lot more difficult when the sportsbook is underpaying winners. According to a Complaint filed this week by the Nevada Gaming Control Board, that is exactly what CG Technology has allegedly done to its patrons for several years.
The Board's Complaint claims that CG Technology, which operates the sportsbooks at the M Resort, Hard Rock, Tropicana, Cosmopolitan, Silverton, Venetian and Palms, underpaid $700,000 on more than 20,000 winning bets from August 2011 to March of 2015. The sportsbooks also overpaid $100,000 on 11,000 bets.
According to the Las Vegas Sun, winners who complained they were underpaid were given their full payment, but the books never tried to make good on the underpayments to thousands of bettors who did not complain. If by some miracle you have proof that you were underpaid, contact the books and they might issue a reimbursement check.

The improper payments occurred on round-robin bets, which is a form of betting multiple parlay combinations at the same time. The payouts often involve fractions rather than a strict 2-1 payout, which is likely where the computation errors arose as the books were switching between fixed odds and true odds. Those fractional errors, though, can add up. Just ask the guys from Office Space.
Joking aside, the allegations in the Complaint should not be taken lightly. Under Nevada law, the Gaming Commission enjoys
"full and absolute power and authority to deny any application or limit, condition, restrict, revoke or suspend any license, registration, finding of suitability or approval, or fine any person licensed, registered, found suitable or approved, for any cause deemed reasonable by the Commission" pursuant to NRS 463.1405(1).
In this Complaint, various CG Technology employees, including management, were allegedly aware or became aware that the computer bookmaking system was miscalculating winning parlays as early as 2011. This is significant, because in 2014, CG Technology agreed to pay a record $5.5 million fine after the company's former Director of Risk Management pleaded guilty in New York federal court to a felony charge of conspiracy in connection with his participation in a nationwide illegal bookmaking ring where he was allegedly accepting illegal wagers and was acting as an agent to recruit bettors.
After negotiating the 2014 settlement, the Gaming Commission warned CG Technology that any future complaint could result in license revocation. Now, the Gaming authorities are seeking a $100,000 penalty for each count in the Complaint and a yet-to-be determined disciplinary action against the company's license. CG Technology has 30 days to answer the Complaint.
In addition to a potential catastrophe for the major Vegas sportsbooks operated by CG Technology should the company lose its gaming license, these new allegations come at a time when CG is attempting to usher in Nevada's new sports betting mutual funds. CG is the only book currently accepting wagers from these mutual funds. If the new allegations are true, investors might be wary of allowing CG to handle their funds.
While the Gaming Control Board and CG Technology litigate these bombshell allegations, there is not much the underpaid bettors can do as any individual lawsuits would require proof of underpayment, which for most gamblers no longer exists.
For now, if you're lucky enough to have access to legal sports betting, double check your wagers and payouts before leaving the book or logging out of a mobile betting platform. Even the most advanced gaming systems can make costly mistakes.
Nevada Gaming Control Board Complaint Against CG Technology by LegalBlitz
Steve Silver is a former sports reporter for the Las Vegas Sun and is now a lawyer in Philadelphia. You can reach him at steve@thelegalblitz.com or on Twitter@thelegalblitz.

Photo courtesy of Getty Images.